Welcome to Recovery Zone
Recovery Zone is dedicated to providing financial lending institutions with the repossession and recovery services they need quickly, efficiently, and safely. All of our agents are trained in each aspect of the repossession business, from towing to debtor confrontation, and to maintaining the stringent standards that you have come to expect from our recovery agency.

Recovery Zone provides repossessions in Massachusetts, and northern Connecticut repossessions as well. We are proud to be able to serve our clients with accuracy, speed, and quality in the services we provide.

Massachusetts law requires any investigation to be done by a licensed private investigator. We are licensed with MA Private Detective License #P-1406.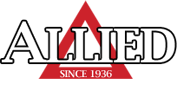 Recovery Zone is fully licensed, bonded, and insured. We are proud members of Allied Finance Adjusters, who is a national trade association dedicated to the advancement and continuing education of the repossession industry. We are covered by the Allied Client Protection Bond of $ 1,000,000.00.

Recovery Zone utilizes VendorVision to ensure CFPB Compliance.
Massachusetts Repossessions ~ Connecticut Repossessions